Changing
the game
for
nature
Bagh launches Sundarbans Education Center
Wed February 8th at 11:29am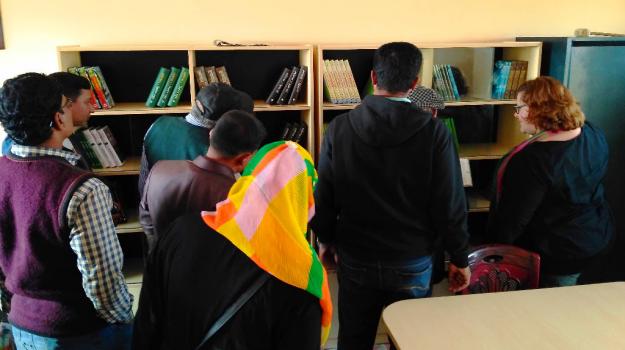 USAID's Bagh Activity (a project implemented by WildTeam) launched the Sundarbans Education Center (SEC) on 23 January in Khulna Range to create a knowledge hub for future conservation leaders from the communities to maintain and promote positive behavior towards wildlife conservation.
The SEC was established as part of phase 3 of Bagh's Community Campaign to create a platform for sustainable community-based conservation education, awareness, and outreach. Bagh will equip four local educational institutions to serve as conservation knowledge hubs and link with the current conservation initiatives for long-term collaboration. The first SEC was inaugurated in Burirdabur SESDP Model High School at Laudobe in Dacope upazila of Khulna. Divisional Forest Officer (DFO) of Sundarbans West Zone, Bagh's DCOP and Khulna regional manager, Chairman of Laudobe Union Council and the headmaster of the school attended the inaugural event among others.
The Sundarbans Education Center will enable local students and youth to access conservation information and knowledge through dedicated libraries where books, articles, and relevant publications will be available. Equipped with internet connectivity, the SEC will enable the students and its members to explore various online resources on forest and wildlife conservation. The education centers will also be a connecting point for teachers, students, TigerScouts from local schools, Village Tiger Response Teams, and BaghBondhus (tiger ambassadors) to plan and design community-based conservation education, awareness, and outreach activities. The SECs will also raise conservation awareness among local communities and engage local people with different local environmental day celebrations.