Changing
the game
for
nature
Bagh partners with JU for plant research
Sun January 29th at 11:31am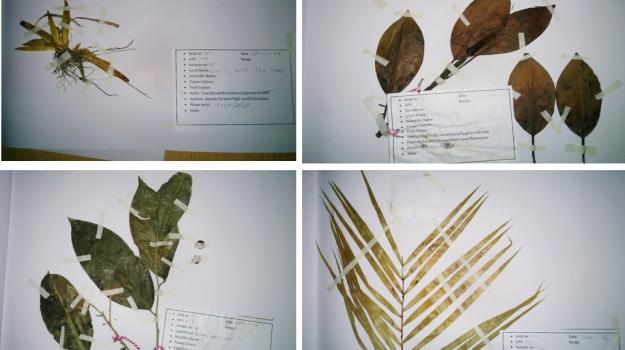 USAID's Bagh Activity (a project implemented by WildTeam) has partnered with Jahangirnagar University (JU) to establish the scientific identifications of the plant specimens collected from the Sundarbans during the field research season in 2015-2016.
This analysis is part of Bagh's habitat monitoring program to assess the threat to the Sundarbans ecosystem to help adopt improved management plans to conserve tigers and biodiversity of the Sundarbans. Bagh partnered with the Botany Department of JU to carry out the study in its Plant Systematics and Biodiversity Lab. Led by renowned plant taxonomist Dr. Saleh Ahammad Khan, the taxonomic research team is comprised of Prof. Dr. Gazi Mosharof Hossain, Asst. Prof. Dr. Mohammad Sayedur Rahman and Senior Technical Officer Mr. Mohammod Abdur Rahim. Md. Rakibul Islam Khan, Research Officer of Mangrove Ecology under Bagh's research Component is also working with the team to conduct the lab research. The team is also working to develop a reference herbarium where the plant specimens are preserved with associated data to help future scientific studies. Besides, a plant bar-code identification system will be developed using short data sequences for every plant specimen.
The fruit and flower specimens collected by Bagh are undergoing a series of scientific procedures at the lab. The specimens are dissected to match the taxonomic characteristics with available data on plant taxonomy and authentic online databases. The team has already produced a genus list of the specimens under review. This genus list will be used to select the primer in plant sample bar-coding. Based on the descriptions, a complete taxonomic key (biological classification) will be prepared at the end of the lab research. All the identified plant specimens then will be transferred to an internationally accepted herbarium sheet.